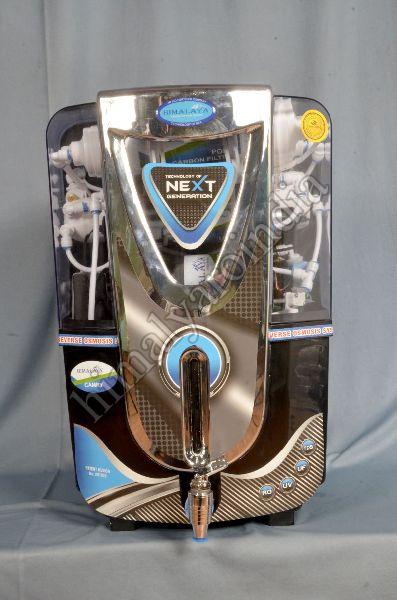 Reverse Osmosis(RO) is a water purification system that moves water molecules through a permeable membrane leaving behind the dissolved salts and other impurities. Hence, RO purified water is free from harmful bacteria, viruses and well as dissolved contaminants.
Drinking clean water is imperative to good health. Tap water is not a reliable source of drinking water because of the widespread pollution of water bodies. Hence, RO water purifier is an important appliance to be bought.

Here are the things to be considered while buying a RO water purifier-

Supply of Electricity:

This is another important parameter that you need to keep in mind when deciding which RO water purifier to buy. If you stay in an area where there is frequent power cut or insufficient electricity supply, then it is best that you opt for a water purifier with storage in order to wrestle with power outages.

Cost of Maintenance:

Before buying a RO Water Purifier, you should evaluate its maintenance cost to ensure that it will fit your budget. Any water purifier needs regular services at an interval of 3-4 months and needs to replace critical components like filters every year. Cost of maintenance may differ depending on the water quality, poorer the water quality, the more frequent service is required.

Budget:

One of the most crucial things before you look for RO water purifier in Gurgaon is to have a budget in mind. Once you know your budget you can look for the right RO water purifiers that fits your pocket.

Quality of water:

Evaluating the quality of water supplied at your home is the important factor to be considered while buying a RO water purifier. The water quality differs from one area to another. If you get water from bore systems then you should always go for RO Purifier because bore water has high TDS which can affect your health.

Type of purification technology & process:

The best way to select a water purifier is to compare their purification technology. The technology used in water purification affects the quality, taste and odour of the purified water. There are different mechanisms to filter the polluted water. Some of the processes are Reverse Osmosis(RO), Ultraviolet(UV), Ultrafiltration(UF), TDS Control, PH Balance technology etc.

There are a number of RO water purifier manufacturers in Gurgaon. They offer these purifiers in various models, to meet the requirement of different buyers.

RO water purifier suppliers in Gurgaon stand tall in the market due to following reasons-

• The manufacturing unit of RO water purifier supplier in Gurgaon is equipped with high-tech machines and technology so as to achieve low production cost and high efficiency.
• They are backed by the trained professionals in order to meet the changing demands of buyers.
• The entire range is examined by proficient quality controllers on different parameters so as to ensure no defects are found.
• They have reliable and progressive logistic facilities which ensure prompt and safe delivery of products.
• The offered range is available in the market at affordable rates.

If you want to buy a RO water purifier then consider the above mentioned reasons before and choose your product accordingly.