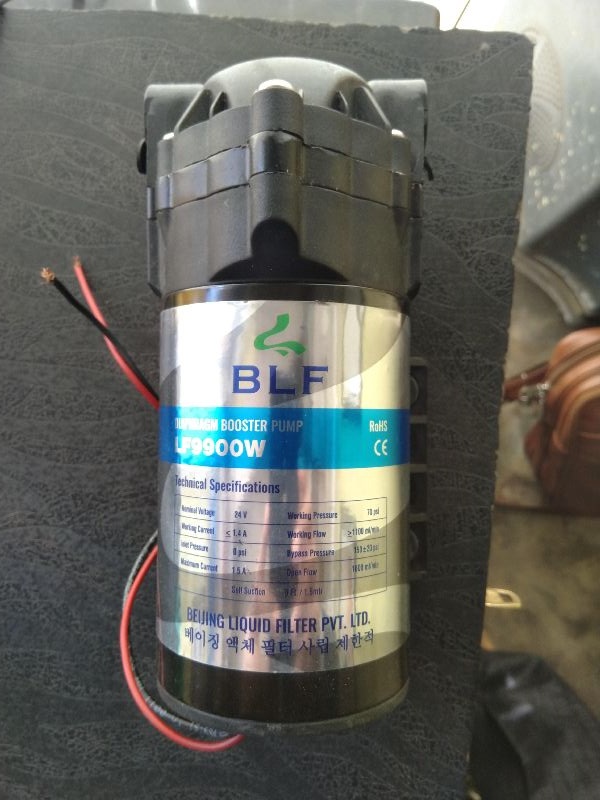 A water booster pump increases the liquid pressure gradient of your water or shower kit. Life is an annoyance when water pressure is low. You remember, if you have ever attempted to bath under a stream of water and always needed to turn around to get wet. Pressure drop on the water can do a basic process like baths and washing your hands a problem, however, the ideal option could be a booster pump just like the RO booster pump in Gurgaon.

Low Water Pressure Causes:

● Gravity -
Gravity influences or slows down the flow of water. The elevated the height of the water outlet, the weaker would be the water pressure. One gallon of water measures over eight pounds, not to forget. If the water is moving up or over more levels, gravity would like to send it back again. The same issue could not occur in buildings below their water sources. Skyscraper, apartment towers, houses, and multi-story businesses need a massive pump to transport water upwards several floors.

● Distance From Water-Source -
Water pressure influences the distance from the water supply and the width of the piping. If your residence or office is situated at the end of that water supply channel, the water flow may be poor as soon as it gets to you. And, if the pipes are too short, your fittings will be filled with less water.

● Low City Water Pressure -
Your home might be under the public water line, the piping may be smooth and the water pressure would be still low. Often low water flow through your public water supply causes low water pressure.

● Additional Water Systems -
You provide fresh water to your house with external water treatment facilities or water fittings, however, you can lower your water pressure while using these. You may easily recover your water pressure with the addition of a booster pump.

● Plumbing Problems -
A water pressure booster from a RO booster pump manufacturer will solve the problem if lower water pressure is the product of gravity, movement, or external devices. But plumbing issues may be the trigger at times. Check your pipes before you purchase a water pressure booster. The pipelines may be blocked or modifications may be needed for the pressure reduction valve.

Working Procedure Of A Booster Pump:

A pump booster raises the water pressure and enhances the flow velocity in many situations. Like some kind of fan, a booster pump continues to work. A fan has blades spinning around like that in order to increase air circulation, and a booster pump does have the same impeller wherein it subsequently increases fluid pressure.

Final Words:
RO booster pump enhances low water flows in water sources or industrial machinery and brings water to be used in a residential or commercial facility from the pool, pond, or water tank. A residence that does not receive adequate water supply pressures from the municipality will need a pump to raise the pressure on lower pressure. A big commercial booster pump is required for hotels to bring the water through the highest end.
This entry was posted on January, 21, 2021 at 10 : 25 am and is filed under RO Booster Pump. You can follow any responses to this entry through the RSS 2.0 feed. You can leave a response from your own site.